Sustainable e-commerce promotions
Reduce product returns while increasing sales
Consumers like redeeming promotions by uploading screenshots of campaigns at checkout. Letting them do this increases your sales by converting more high-intent customers that have lower probability of returning your products.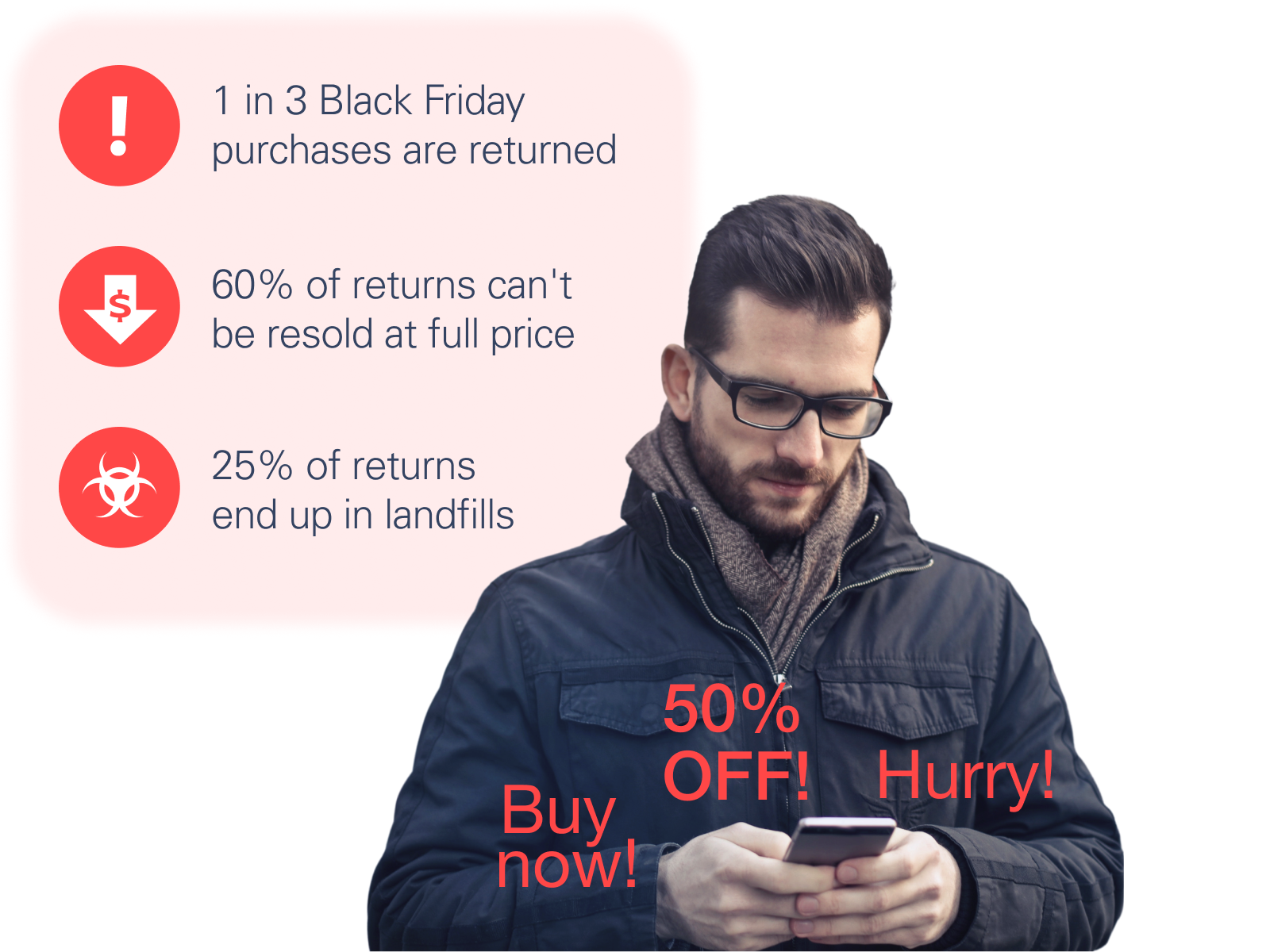 Pushy promotions increase product returns by 143%
99% of consumers aren't ready to convert instantly upon impression. Align your campaigns with consumer readiness-to-purchase by letting them convert at convenience between your promotions' start and end dates.

A CTA that reduces product returns and increases sales
"Get [promotion] by uploading a screenshot of this ad at checkout. Valid until [end-date]."
Phrase as desired. Compatible with 80+ ad channels, email marketing, site banners and influencer campaigns.
Flyshot's Screenshot solution gives you: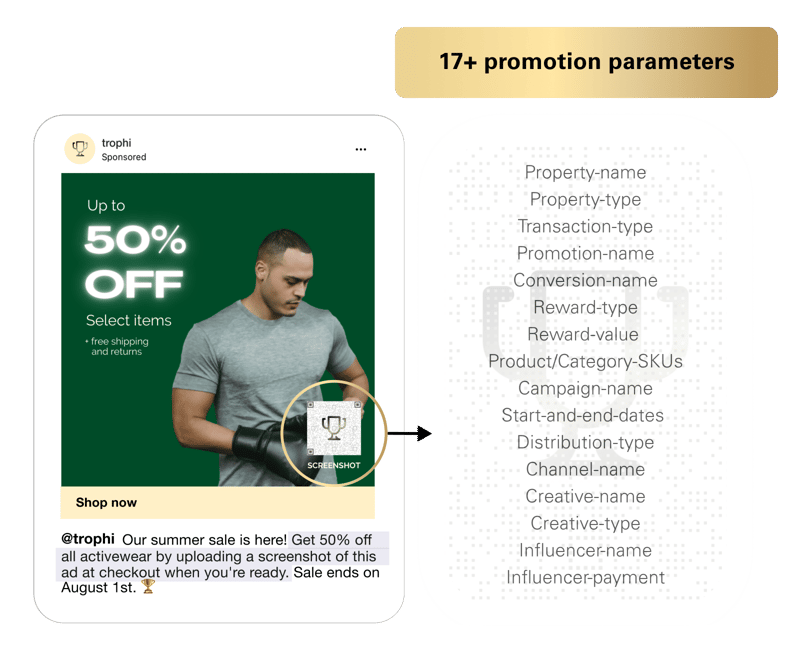 Open promotions slash profits
Increase sales by converting your mid-funnel
Converting consideration — Instead of giving discounts to every organic site visitor, use screenshots to convert the millions of impressions you've already spent money to prime.
Flyshot QR — Turn your promotions into on-brand QR Codes, powering your campaigns when added to any creative on any channel.
Cut waste while increasing profits
Sustainable promotions platform
Measure deltas in attributable product returns and sales using extensive performance analytics. Set up new promotions or transfer over. Generate Flyshot QRs for ad, influencer or email campaigns. Run end-to-end influencer campaigns using a database
3.2 million influencers, auto-invites, content approvals, chat and more features.